THE QUEEN BEES
2 Quilting Bees began in 2009 by a Mother/Daughter team who loves quilting, more about us...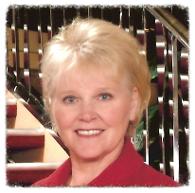 Sharon Rawlings
Owner/Quilter
"I have been sewing since Junior High School, and yes that seems like a life time ago. I look back at the clothing I made and laugh, the bell bottoms, the poly cloth we used and the frilly dresses with rows and rows of lace and gathers. As I grew up and out of sewing clothing, quilting was the natural next step. I remember the first quilt I made, olive green, orange and white. Hmmmmm, now does that date me?

​My love for quilting and creating is almost as fun as sharing the ideas and techniques with my children and grandkids. I love to see them enjoy the art. Probably the most fun I have is purchasing fabric. I like the process of selecting patterns, fabric that compliments those patterns and then putting it all together.

I have a fabric stash like none other. My kids laugh and says I won't live long enough to sew it all up. Ha! little do they know I am taking it with me.

I live in beautiful Treasure Valley, located in Washington Fields with my husband Richard and mother Virginia. I work in our garage, so in the heat of the summer, I start very early and quit around 2pm. However, dropping off quilts is always welcome anytime. Give me a call, and I am happy to greet you in the "sweat shop"!!!"​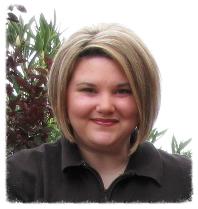 I moved to Anacortes, WA as of 2017. I plan to pursue Longarm Quilting in the future in my new area and will also be available to piece quilts start to finish...
Although the distance between us bees is far, quilting will always bring us together!
"Growing up I was never interested in sewing, in fact during my 7th grade year my home economics teacher just shook her head at me when I would try to sew anything. ​Sewing and Quilting was a skill I developed with the help of my mom at a much later age in life and now I cannot imagine my life without it! She got me started piecing together simple quilts in 2005 using a very old "table shaking" sewing machine that really only had 1 stitching style option so I couldn't mess it up. Luckily for me, I did get the quilting gene!! I just needed a good teacher!

​In 2009 my mom broke her leg and I was taking care of her everyday. We decided together to start sewing up a bunch of quilts once she was able to get around and before we knew it we had about 50 quilts ready to be finished.....but then the question came to mind "How are we going to quilt all these quilts!?" So we got our own Longarm Machine and decided to do it ourselves! Both of our light bulbs clicked on and here we are. What began as a horrible accident developed into a happy and thriving business that brings us both incredible joy.

​I am so grateful to my mom for teaching me this skill. It has brought so much creativity to my life and I feel so great when I see someone else loving their finished quilt that I had something to do with. I look forward to a long and gratifying future in this business being able to enrich others lives through the love of quilting."