SOUTHERN UTAH'S
LONGARM MACHINE QUILTING SERVICE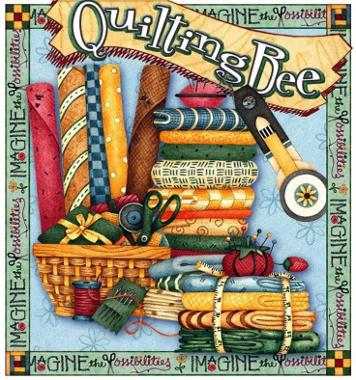 LONGARM MACHINE QUILTING - We use a Gammill Statler Stitcher and LOVE IT!!! We offer all machine quilting services including edge to edge all over patterns as well as custom work! Check out the Gallery to see some examples of our work we have done.
BINDING SERVICES - We offer hand binding at an affordable price, check out our Quilting Services for prices.

TRIMMING - We will automatically trim your quilt at no extra charge, so please let us know if you DONT want it trimmed.
CUSTOMER QUILT POLICY - To be fair to our customers, all quilting services are on a first come first served basis. Please be aware that there will be a charge of $25.00 for any E2E and $50.00 for any Custom quilt that is needed by a certain date or rushed ahead of the other quilts.
CUSTOM QUILTING NOTICE:
DUE TO A VERY LARGE VOLUME OF CUSTOM QUILTING ORDERS, I WILL NOT BE ACCEPTING ANY NEW CUSTOM QUILTS UNTIL OCTOBER 2018.
THANK YOU FOR YOUR PATIENCE!
Quilt is called "Blooming Butterflies" made by Jeanette Ivie
E2E quilting pattern is called "Soft & Sweet"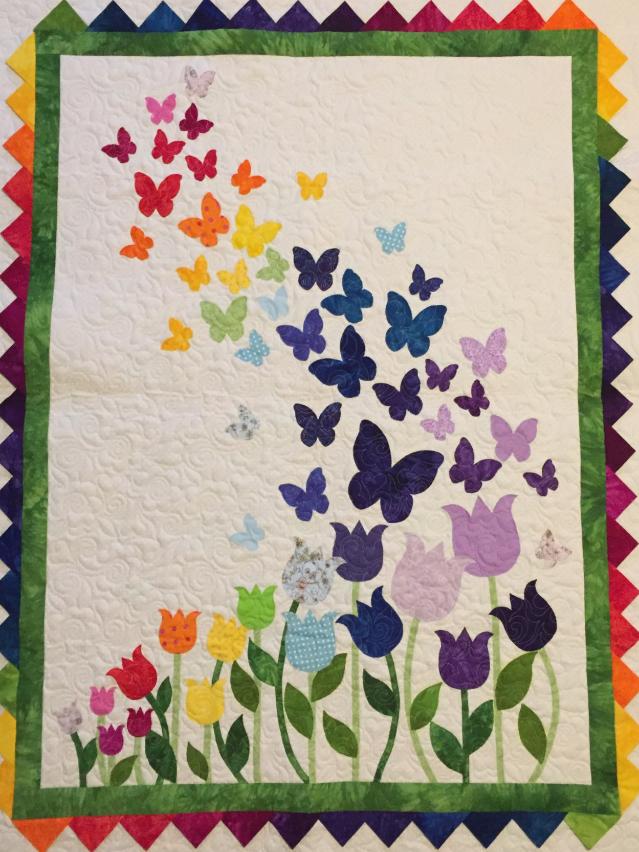 We accept CASH, CHECKS AND CREDIT CARDS for your convenience.